SERVICE TIMES:
SUNDAYS @ 9:30 & 11:00AM
A safe and clean environment where everyone in the family has a place they can belong. You'll notice a lot of comfortable seating, inviting hosts, and even a cafe where as our guest you can have something on us.
We've dedicated over 50% of our entire facility to building a secure and fun environment for your children. You can arrive through the main auditorium doors or you can enter through the side doors with the "New Life Kids" logo banner hanging over it. When you arrive, you will check-in your children at our front desk. They will receive a unique individual badge that will contain their name and a number we can use to identify them with you. Your children cannot be picked up by anybody other than you.
At New Life, we want to help kids know Jesus better. This includes families who have children with special needs. In order to facilitate this, we provide buddies for those kids who need some extra support during our services. The goal is to keep all kids in class with their peers. However, we have a sensory room available if a child needs a break from the larger group setting. Respite nights are also planned each quarter for our special needs families providing parents a "night out" while their children are safely enjoying fun activities at church.
We've got a great spot for your teenagers to hang out. We call it SMS for Student Ministries Sunday, but what's important is it's a lot of fun and they receive good Biblical teaching geared towards them. SMS meets at the same time adult services meet to give your teenagers an alternative. Also, be sure to have them check out our Sunday evening services just for them at 6:30pm!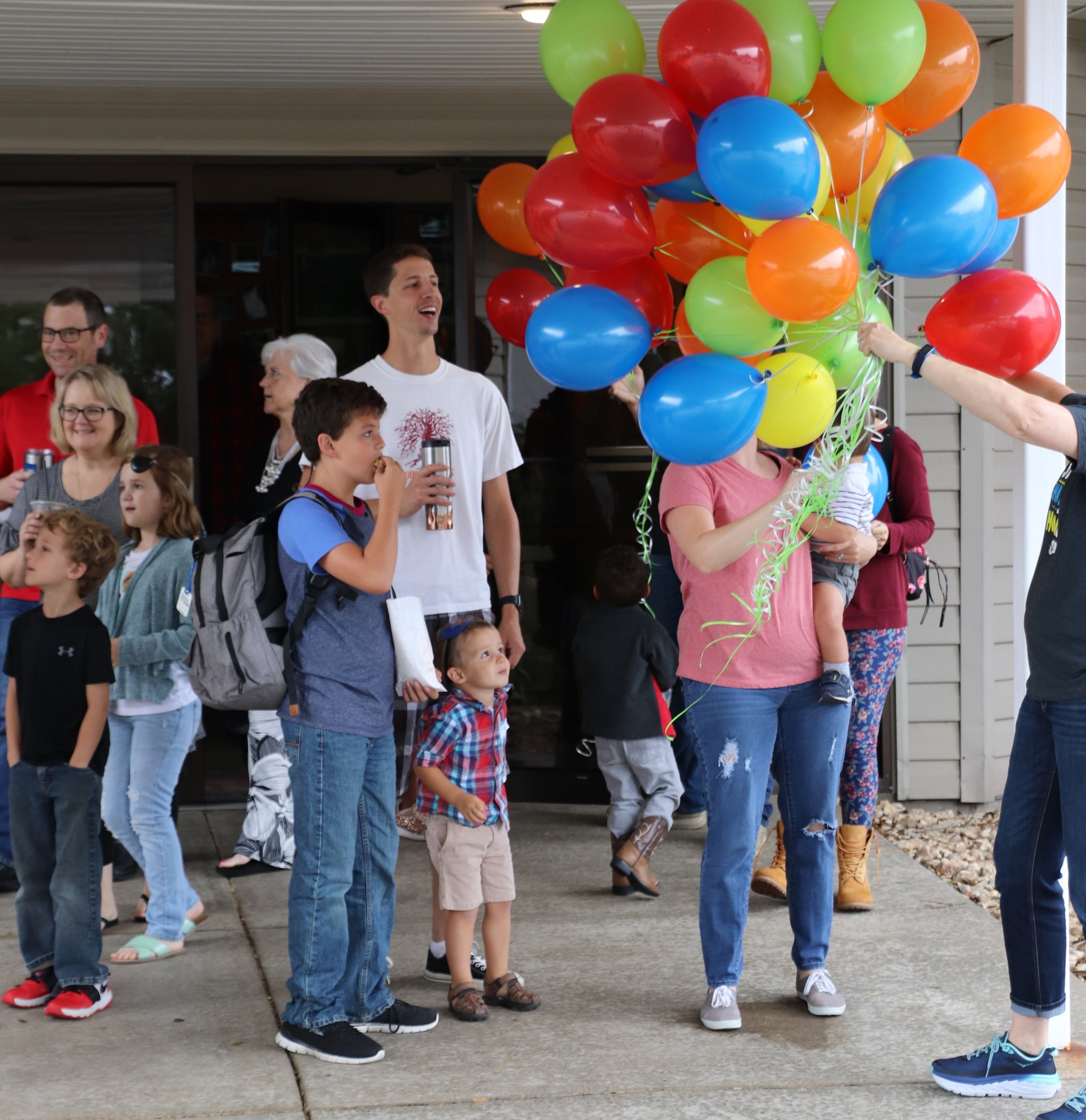 We ask that you first wear clothes, but after that you'll find that it's pretty laid back. You won't feel out of place in a pair of shorts on a hot summer day, or your favorite sports team's gear. Socks WITH sandals might be a little out of place though, but that's your call.
Services are on Sunday mornings at 9:30 or 11:00am. New Life Church meets at 776 W Farm Rd 186, Springfield, MO 65810.